Reef In Place
Retired petroleum platforms are required by the Bureau of Ocean Energy Management's lease agreement to be removed from the marine environment and taken to shore for disposal within one year from termination of the oil and gas lease. An alternative to onshore disposal is the conversion of retired platforms to permitted and permanently submerged platform artificial reefs, commonly referred to as Rigs to Reefs. Three methods of platform removal and reefing are used in the RTR process.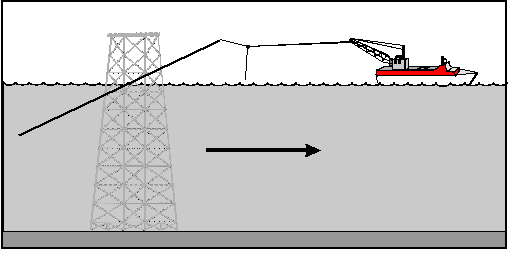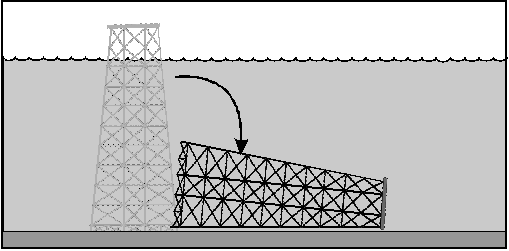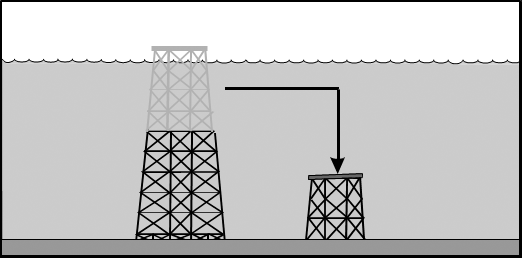 Recognizing the preservation of environmental values associated with the method of partial removal of the platform, in 1997 a policy was established to allow the industry the option to partially remove the well conductors at the same depth below the water line (BWL).
Creating artificial reefs minimizes the impacts on the platforms' fish and reef communities.