Why Lifting Safety is Important
In mid-2020, the Bureau of Safety and Environmental Enforcement (BSEE) formed a lifting initiative team made up of personnel with various backgrounds from its district, regional, and headquarters offices with the goal of reducing the number and severity of lifting incidents on the U.S. Outer Continental Shelf (OCS). After meeting with various stakeholders, including industry groups, individual operators, crane inspectors and safety instructors, our team decided that the best opportunity we had to improve safety performance of offshore lifting activities was to focus on improving worker awareness before, during, and after conducting the "next" lift. With this mission in mind, our "Lifting Our Awareness" initiative was launched. With information gathered from reviewing lifting incidents reported to BSEE and engaging industry, our Team concluded that approximately 90% of the lifting incidents reported to BSEE have occurred during what can be considered as a routine (I.e., frequently occurring) lift for that facility or work crew. Because special or unusual (e.g., "heavy lifts") frequently require additional planning, oversight and safety reviews, these lifts usually are completed without incident. Our Team will be focusing on improving safety during the routine lifts as our best opportunity to drive lifting safety.
This website will support and broadcast the activities of the Lifting Our Awareness initiative, posting tools and observations developed by the BSEE team, and ideas and successes posted by our public stakeholders and partners with the goal of reducing offshore lifting incidents.
Tools for Lifting Our Awareness
Poster Series - These posters are available to the public to incorporate into their individual Safety Campaigns. These posters capture recurring themes reflected in the lifting incidents reported to BSEE.
Lifting Playbook - Using a sports analogy, BSEE's Lifting Playbook is meant to be a template for industry to incorporate into the pre-lift planning procedures. Not intended to replace the Job Safety Analysis (JSA), a playbook talk immediately before conducting the next lift focusing on the critical few, lift specific safety challenges could result in the successful "touchdown".
Lifting Pocket Guide - When planning and conducting a lift, even a routine lift, there are a lot of steps to focus on that help achieve a safe lift. This Pocket Guide helps remind everyone to focus on the critical few issues during any pre-lift planning or safety talk.
Lifting FAQ
Did You Know;
BSEE receives on average approximately five lifting incident reports every seven days?
Inadequate work direction, failure to recognize the hazards, and deviation from established work procedures appear to be common contributors to many of these incidents?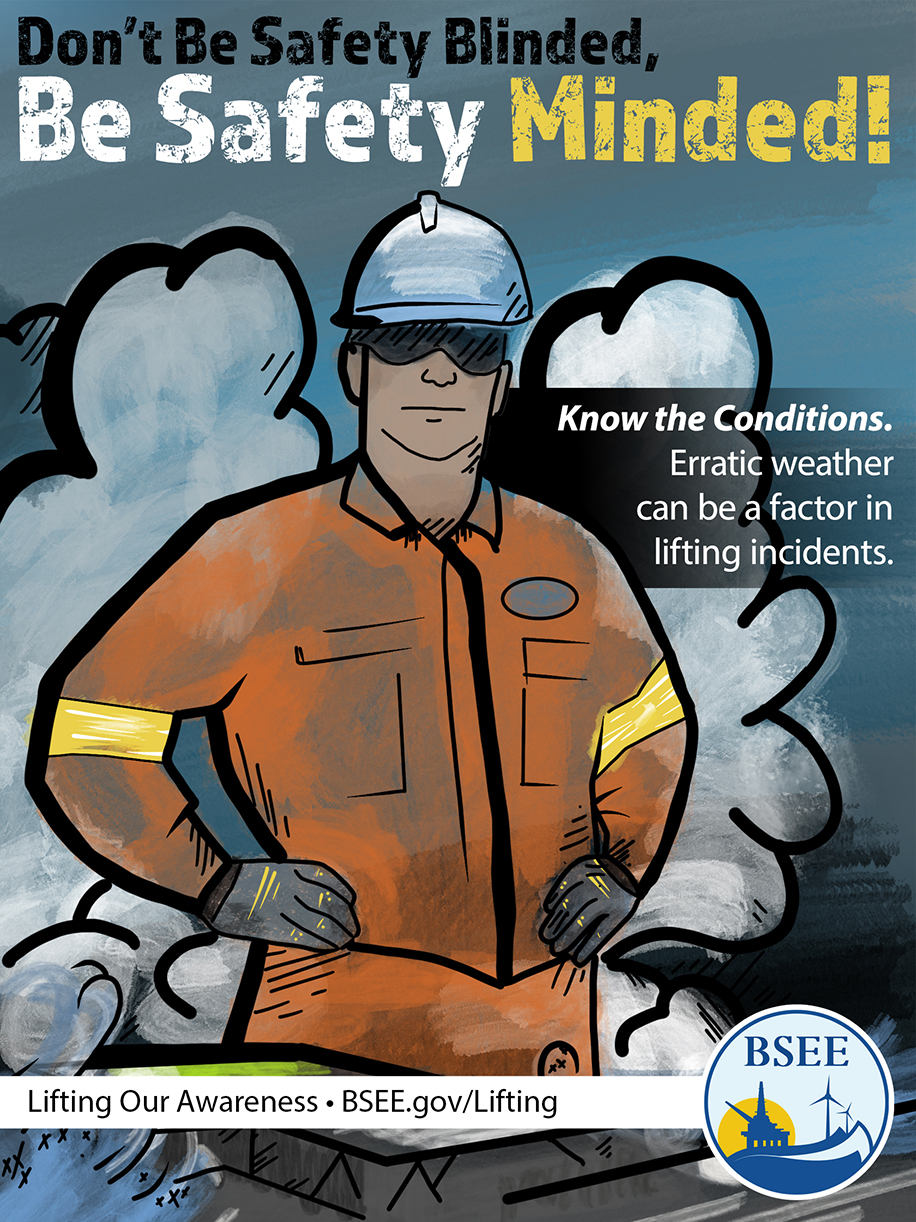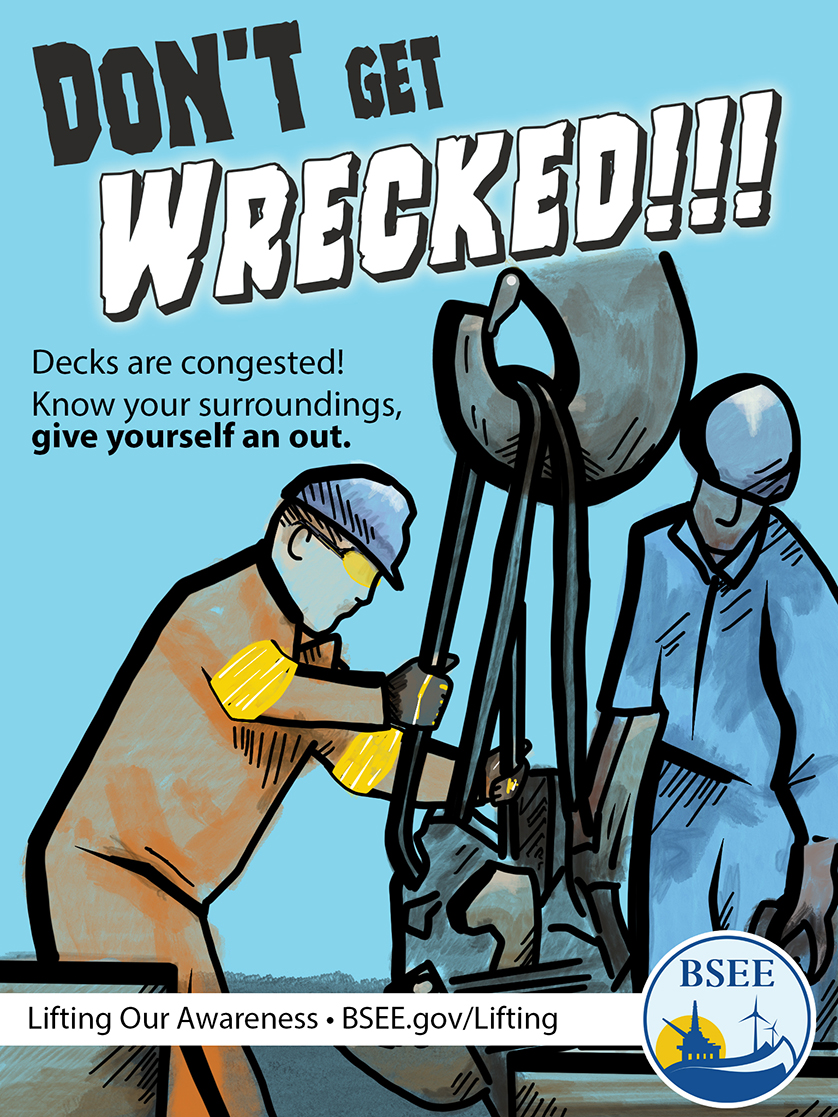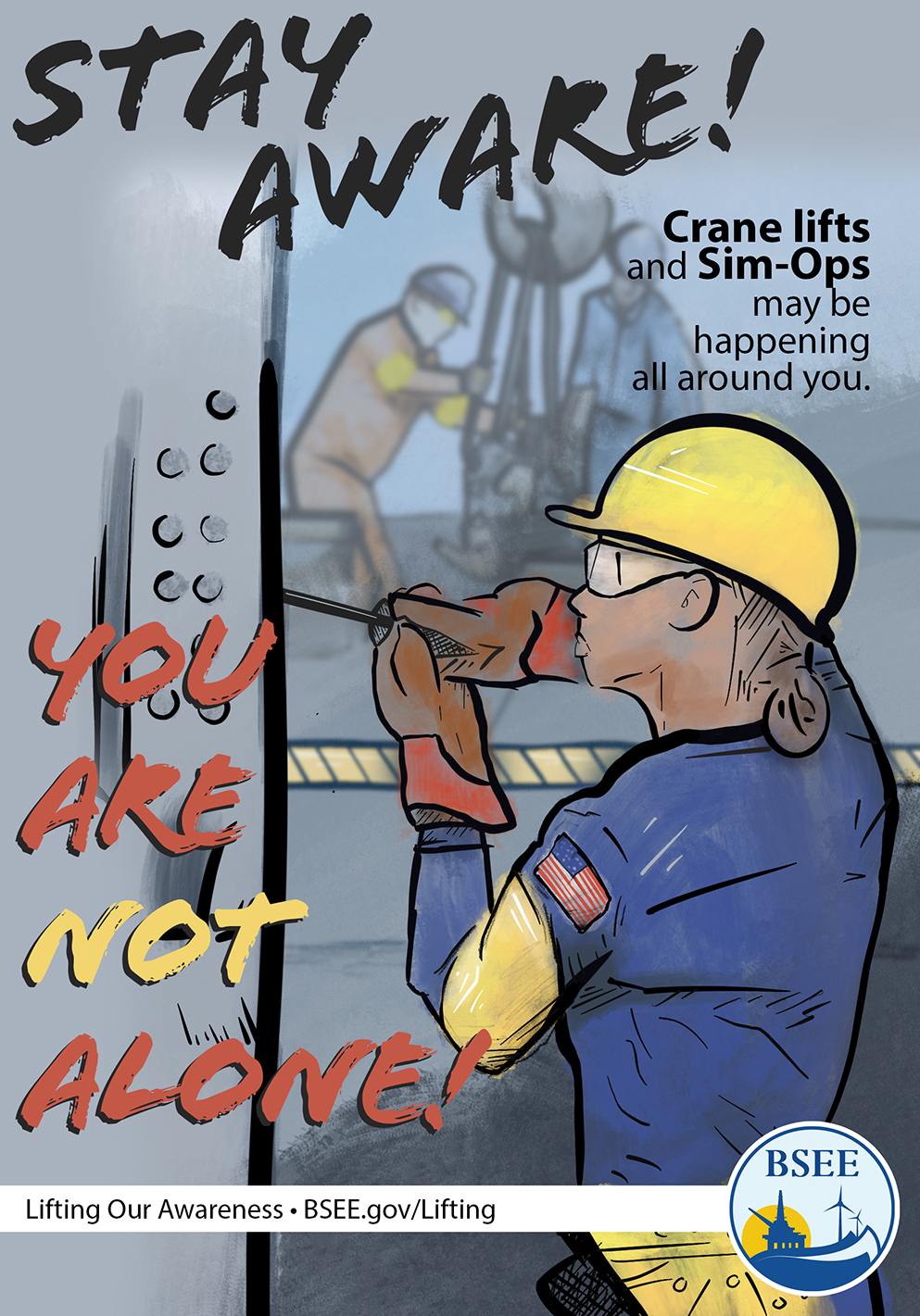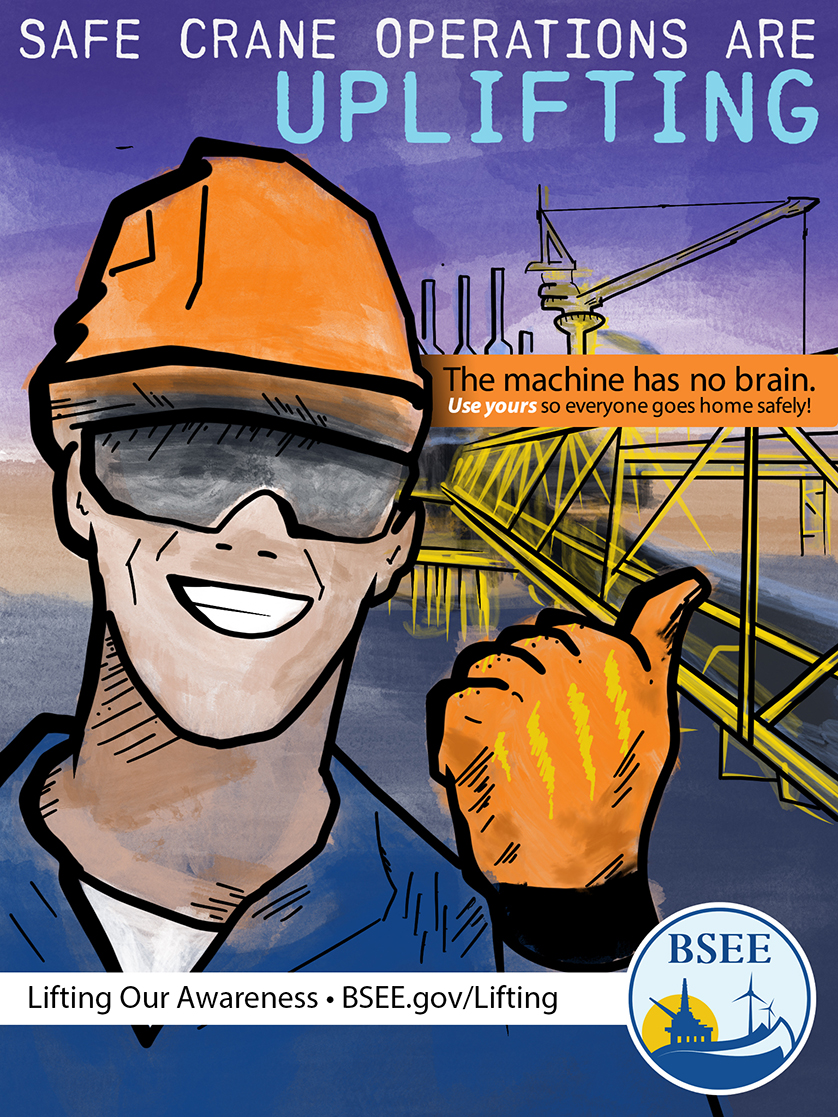 Download high-resolution versions for printing
How Can You Help?
The challenge to reduce OCS lifting incidents is bigger than just BSEE or Industry alone. We must work together toward this shared goal.
You can help prevent the next lifting incident across the entire OCS by sharing your success stories. If your organization or facility has implemented a new program, procedure, or training that is driving lifting performance safety improvements, we would like to hear about and share them. Please submit your new lifting safety initiatives and success stories for possible sharing to others through BSEE by emailing us.
Let us know if you have a great idea for making lifting operations safer, and we'll share it here!
How Are We Doing?
This section presents a summary of the lifting incidents reported to BSEE over the past year. This is not intended to be the primary site for accessing BSEE incident data but instead will highlight observed trends and incidents of interest. Recent BSEE Safety Alerts addressing lifting related issues are also listed in this section.