Oil Spill Response Research
Oil Spill Response Research (OSRR) is one of the three essential roles of BSEE's Oil Spill Preparedness Program and the Bureau's related responsibilities are acknowledged in the National Contingency Plan (40 CFR Part 300—Oil Spill Response Appendix E – Section 6.4.5).  The Oil Spill Preparedness Division's Response Research Branch (RRB) shepherds the OSSR role to provide offshore owners and operators and other stakeholders with new or improved technologies, tools, and procedures to combat oil spills. 
The technologies and data produced from robust government R&D inform regulatory updates, improve contingency plans, enhance the response tools in oil spill removal organization equipment inventories, and support safe and environmentally sustainable operations for offshore energy exploration and development. Government sponsored R&D also spurs economic growth by reducing the impacts of oil spills, yielding new innovations in technologies and tactics, identifying research gaps and dead-ends, and reducing investment risks for private R&D entities.
BSEE Research Scientists and Engineers perform the full spectrum of R&D (basic, applied, and developmental research) to advance the detection, containment, and cleanup of oil spills that may occur from offshore facilities. Specific research emphasized includes mechanical containment and recovery, remote sensing, in-situ burning, chemical treatments such as dispersants and herders, and incident management team decision-making tools.  
The RRB coordinates research efforts between organizations and disseminates findings and recommendations through a variety of internal, public, and international forums, such as formal committees, workshops, conferences, publications, and the Internet. White papers and research proposals are most often solicited through announcements published on the beta.SAM.gov website.  Unsolicited research proposals can also be submitted for consideration through the BSEE Acquisitions Management Division.
Interagency Coordinating Committee on Oil Pollution Research (ICCOPR)
---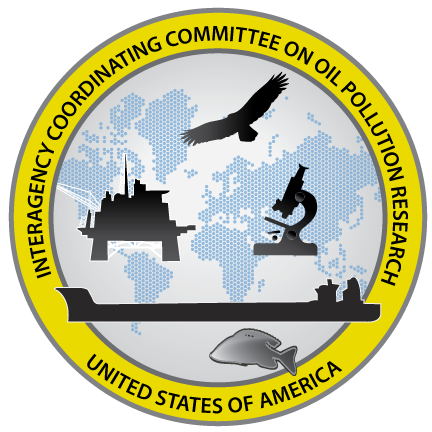 The Interagency Coordinating Committee on Oil Pollution Research (ICCOPR) was created by Title VII of the Oil Pollution Act of 1990 for two primary purposes:
(1) Research and Technology Planning: The Committee prepares and periodically updates a comprehensive, coordinated federal oil pollution research, development, and demonstration plan, which guides federal research. ICCOPR's Oil Pollution Research and Technology Plan  identifies priority research needs in 28 Standing Research Areas – many of which directly inform the Bureau's R&D needs and priorities.
(2) Collaboration: The Committee promotes cooperation and coordination with and among industry, universities, research institutions, state governments, and other countries through information sharing, coordinated planning, and joint funding of projects. 
BSEE plays an important role in ICCOPR by routinely providing updates on spill prevention and response research of importance to ICCOPR members.  Participation in ICCOPR enables BSEE to facilitate an increased awareness of new tools and strategies available for offshore oil spill preparedness and response and affords the Bureau a means for identifying emerging issues and research gaps that inform budget allocation and project selection decisions.
Infrared sensor detecting oil and measuring oil slick thickness from an Unmanned Aerial Vehicle tested at Ohmsett. (BSEE project 1079)Infrared sensor detecting oil and measuring oil slick thickness from an Unmanned Aerial Vehicle tested at Ohmsett. (BSEE project 1079)




The prototype Bowhead Vessel Ice Deflection System being prepared for initial splash testing in Mystic, Connecticut. (BSEE project 1102)