Pacific Region Federal OCS Decommissioning
In accordance with activities set forth under 250.1700 Title 30 Code of Federal Regulations, the Bureau of Safety and Environmental Enforcement (BSEE) requires operators to decommission facilities when they are no longer useful for operations.
The BSEE Pacific Region office enforces these obligations as well as other laws and regulations associated with the decommissioning of offshore oil and gas facilities, including pipelines, in Federal waters.
BSEE Pacific Region personnel currently oversee 23 oil and gas platforms located in federal waters offshore southern California. Six platforms, Gail, Grace, Habitat, Harvest, Hermosa, and Hidalgo, are in the beginning stages of the decommissioning process.  Platforms Gail and Grace, are maintained and monitored by Beacon West Energy Group, LLC (designated by Chevron U.S.A. Inc.) Platform Habitat is operated by DCOR, LLC. Platforms Harvest, Hermosa, and Hidalgo are operated by Freeport-McMoRan, LLC.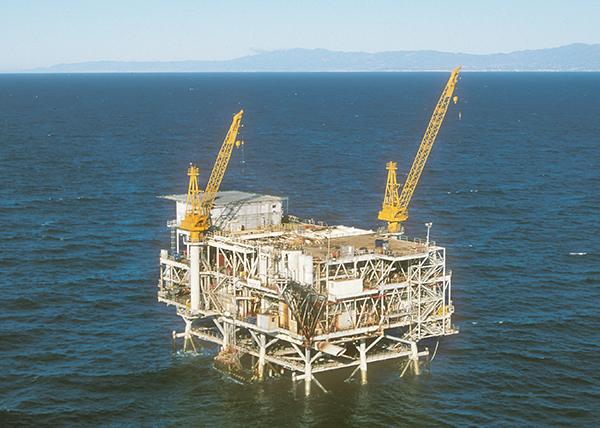 Documents related to Decommissioning in the Pacific:
Additional Information
(Current as of 09/17/2020)
To increase transparency of current decommissioning activities in the Pacific, this webpage will provide up-to-date information on current decommissioning activities in the Pacific Region.